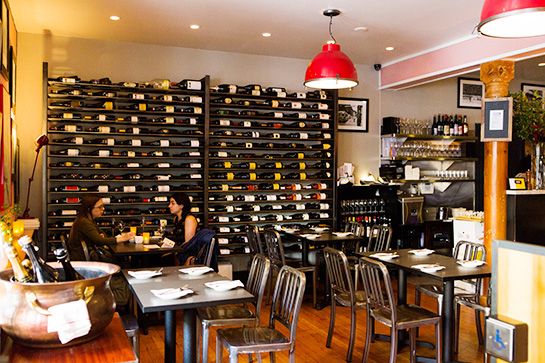 If you're staying downtown, there are many good reasons to hop on the N-Judah street car and take a quick ride to Cole Valley, and the Inner Sunset. There you will experience San Francisco neighborhoods that most visitors miss, and restaurants and wine bars locals love.
Get off the N-Judah at Carl and Cole, and Inovino is steps away. Inovino is an intimate wine bar that has great food and wine, and is especially a deal at happy hour (from 4-6 weekdays, 3-6 Saturday and Sunday).
Francesco, the owner knows his wine and has a extensive and interesting wine list. He as created a restaurant where the neighborhood loves to hang out. It is where my wife and I have our weekly Friday night "wined down" for the week. This is the sort of place you go home and brag about finding. It's great wine and food in casual, neighborhood atmosphere.
Inovino, 108 Carl St., 681-3770