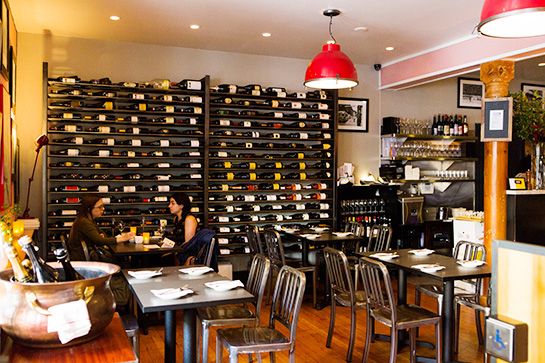 If you're staying downtown, there are many good reasons to hop on the N-Judah street car and take a quick ride to Cole Valley, and the Inner Sunset. There you will experience San Francisco neighborhoods that most visitors miss, and restaurants and wine bars locals love. A private tour is about seeing the city like a local, and discovering hidden gems, and I love telling guest about the neighborhood gem that is Inovino.
Get off the N-Judah at Carl and Cole. Inovino is steps away. Inovino is an intimate restaurant that has simple, good food, and large selection of wine. The happy hour (from 4-6 weekdays, 3-6 Saturday and Sunday) is one of the best deals in the city.
Francesco, the owner knows his wine and has a extensive and interesting list. He created a restaurant where the neighborhood loves to hang out. Is is where my wife and I have our weekly Friday night "wine down." This is the sort of place you go home and brag about finding.