One of the questions that come up for visitors is "What to do at night?" After a day of seeing the sites and having dinner, people often just go back to the hotel to crash and watch TV.
Instead of watching TV, why not go to the movies? And go to the movies in style.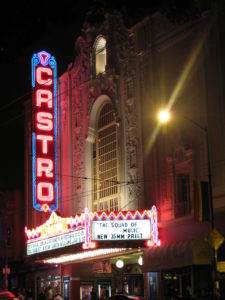 The Castro Theater is a rare experience. It's a gorgeous Art Deco movie palace, built to not only show films but to lure people out of their homes to bask in ornate beauty for the price of a ticket. Few of these movie palaces exist anymore, and even fewer with a full Wurlitzer Theater organ, complete with silent film sound effects. The organ rises out of the floor and is played at night before most screenings.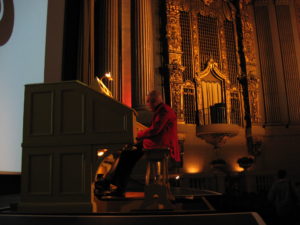 The Castro screens an eclectic variety of films: second run, indy, foreign, vintage. There are also sing-alongs where lyrics are projected on the screen. Sing-a-long "Grease" and "Moana" are recent offerings.
Visiting a city is to experience what you can't get back home.  And I'm going to bet that your city doesn't have a movie palace like the Castro. And if it does, go and compare our palace to yours back home.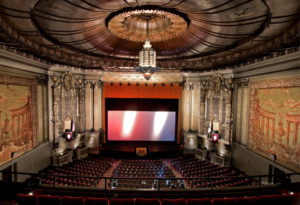 If you're staying downtown, getting to the Castro Theater couldn't be easier on MUNI. 3 lines, the M, L, K/T underground trains go to the Castro District, so you never have to wait more than a couple of minutes, and the Castro street station is just across the street from the theatre. Getting back is equally quick and easy.