People are cancelling trips to San Francisco or not just showing up at all. But those that are here are a bit nervous about being in crowds. So what is the best way to see the city and avoid coughing tourists?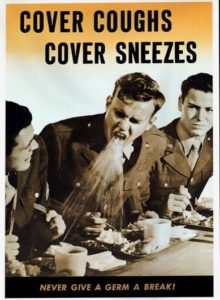 Take a custom private tour in a convertible MINI Cooper.
The large tour buses are rolling petri dishes. And they are limited to where they can go. So not only do you miss most of the city, you risk picking up whatever your seat mate brought with them from out of town.

I'm sure you don't want to over react to the Coronavirus, but on the other hand, why take chances? Especially risking your health on a crummy, crowded tour.


Sure, you'll be fine. Sure. Probably. Almost certainly. Mostly.
Like I said, why risk it? You're on vacation. You're here to have fun, not spend your time running a fever in the hotel.
A custom private tour of San Francisco in a convertible MINI Cooper is a unique way to see the city. No crowds, and no viruses allowed.