June has been busy, which means I've had the pleasure of showing many guests San Francisco, Sausalito, and the Wine Country. It is a reminder of why I love this business. I get to drive around in a fun car in a beautiful city with interesting people.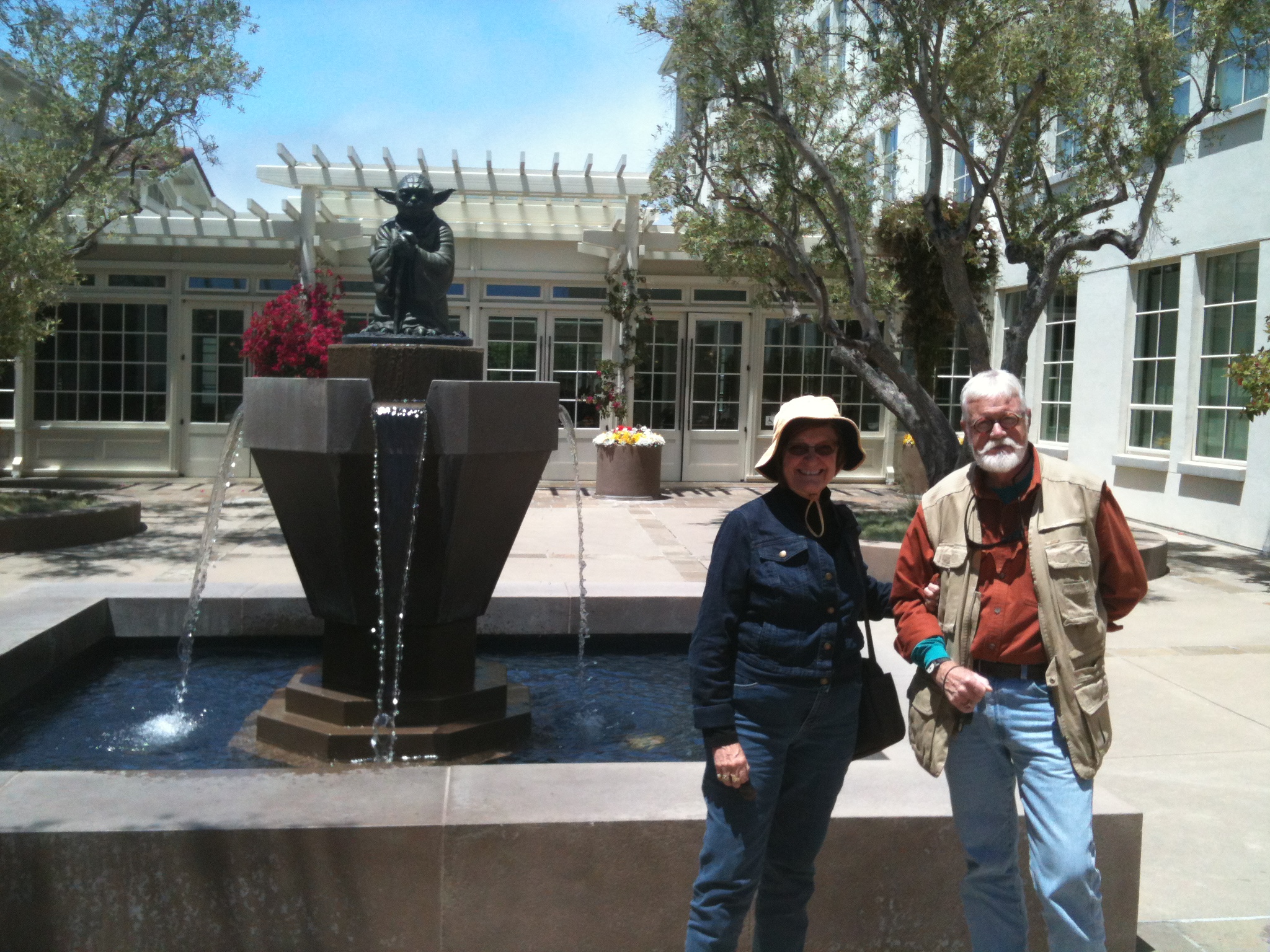 This is Brian and Karen O'Hair. We had a full day that included Ram's Head winery in Sonoma (a wonderful boutique winery too small for big tour buses) and visiting the statue of Yoda in the Presidi
o.
Carolyne, Celeste, and Stephanie were in town on business for a week. Not only did they see the city, I provided them a list of recommendations for restaurants, and the best route to a Napa Valley Balloon Ride, and advice on a drive down the coast to Monterey, complete with suggestions of where to stop to eat. Caroline wrote:"You are the best resource & I really appreciate your help!"
I always let guests know that the service doesn't stop when the tour is over. They can call or write for advice anytime.
Linda and Arlene were particularly interested in the architecture of San Francisco. They read the blog post on the Rousseau House, and had to see them. We also went down Marion Alley, one of the 670 staircases that are public streets in San Francisco.
Cameron, Anna, and Kristi–three southern belles from Alabama in front of Postcard Row. I am promised that when I make it to Camellia State, they will show me around with famous Southern hospitality.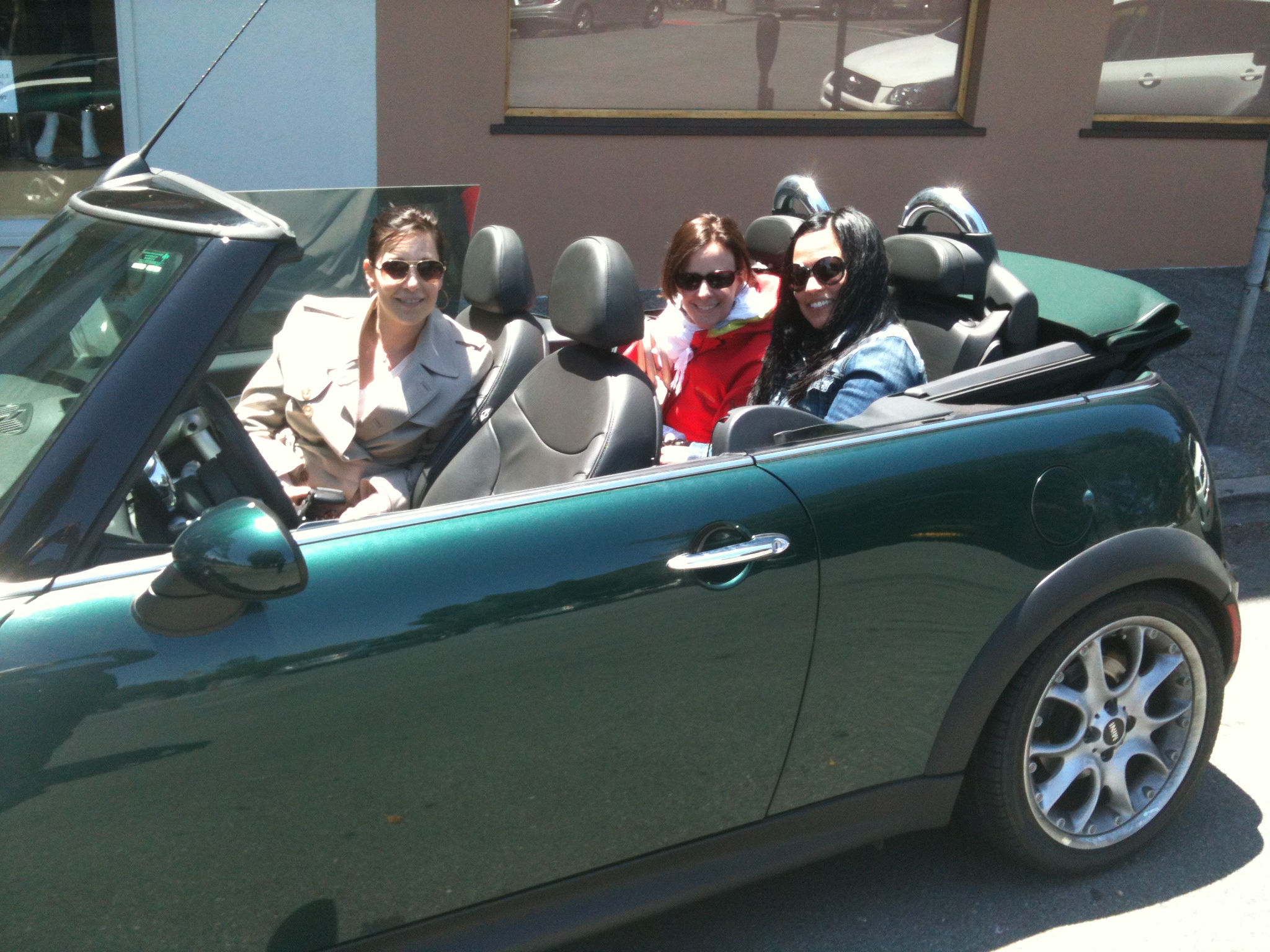 As I said at the beginning, on every tour I am reminded why I love this business. I get to drive around in a fun car in a beautiful city with interesting people. I had the pleasure of showing Lyne, Christine, and Erika around the city. They ended the tour in Sausalito, and took a ferry back to San Francisco. They also wanted to know about interesting cocktail bars, so I researched and printed out a list of the top most creative watering holes. Wrote Lyne: "We had a fantastic time."