Some more guests I've had the pleasure of showing around San Francisco, and the Wine Country…
This is Libby and Jen at the top of Twin Peaks. They came in from Florida to attend a music festival in Sacramento, and wanted to end their visit with a tour of San Francisco.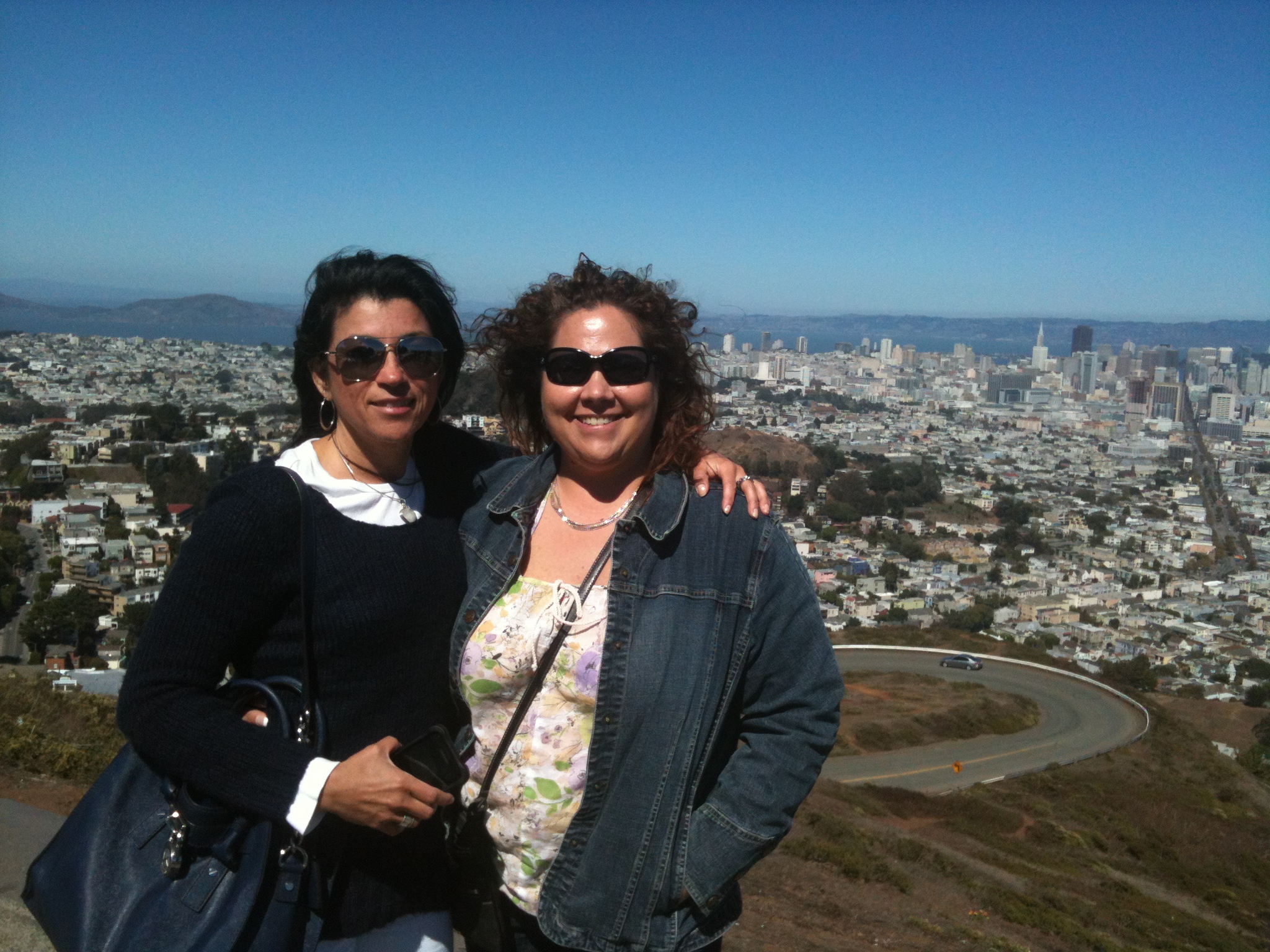 This is Doug and Ann Fleck. They have traveled all over the world, including safaris in Africa and journeys in South America. I took them on a 2 day tour. 1st day–San Francisco with a drop off in Sausalito. Day 2– I took them on a Sonoma wine country tour, where we visited boutique wineries that big buses can't go.  They must have had a good time–they surprised me with a bottle of wine after the tour!
These great guests—and all my tour guests–remind me why I have the best job I could ask for. I get to drive around in my MINI Cooper convertible and show off San Francisco with delightful people.